Moist Meters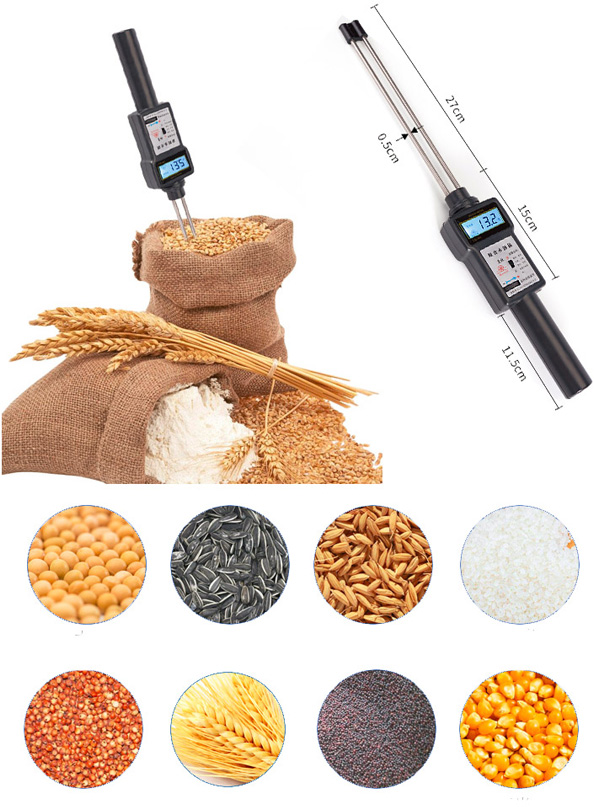 I. Introduction:
LB-301 Capacitive moist meter can test the moist of grain by simply inserting into a pile of grain.
easy operation, fast testing data feedback, intuitive reading and easy to take. Mainly used for grain
collection, storage and control, it is ideal equipment for different grain purchase and storage.
II. Technical features
1. Variety and scope:Soybean 10-22% Paddy 10-22% Rice 10-22% Sorghum 10-25% Wheat 10-22% Maize 10-25%。
2. Accuracy: 0.3%
3. Responsive time: 5s
4. Fathom: 27cm
5. Working condition: Temperature -10-42℃, relative humidity≤85%
6. Power source: 6F22 laminated battery one unit (9V)
7. Dimension: 530mm*70mm*35mm
8. Weight: 360g